19, 20 and 21 February Rofianda will attend the HortiContact exhibition in Gorinchem, the Netherlands. During the exhibition Rofianda will present the world premiere of lighted growth. This unique led fixture has a full sunlight spectrum; 380 up till end 780nm. This spectrum combined with the 5600K lightcolour makes that the crop will have the same growth year-round, without the use of specific light recipies.
Rofianda has over 22 years of experience with lighting issues at scientific institutes. For over the past 10 years we have been active with developing lighting for industrial- and agricultural use.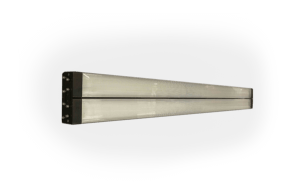 The combination of our knowledge and experiences has made this fixture. The fixture is dust- and waterproof (IP66) and impactproof (IK10). Because of the cooling by natural convection mechanical- or watercooling is no longer needed. All these specifications make the fixture very suitable for horticultural use. Simple installation methods and the 1-10V or DALI steering makes that the fixture is easy to use in your current system. Due to a lower heat dispensation of the fixture the climate is easier to control and heating can be done more sufficient.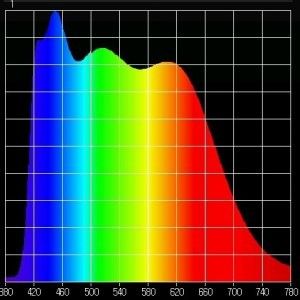 The fixture which is developed by Rofianda can be modified on request. For example; different lenses can be used the create different beam angles. Because of this possibility the fixture can be used for a variety of lighted situations. We think it is important to evaluate different possibilities and see together with you which is the best solution.
Curious about our possibilities and interested in what we can do for you? Visit u at booth number G109.